Hello everyone! Kenny Wong here from PHW Homes Inc and today I'll be talking about Laneway Houses, specifically and Vancouver. I'll be talking about what they are, how your lot may qualify to build one, and what the benefits are which are causing thousands of people to build them all over Vancouver.
SO, WHAT IS A LANEWAY HOUSE?
As I'm sure many of you have seen all over Vancouver there are these small homes popping up in place of garages or car ports. Those are Laneway Houses. Basically, they're small homes at the rear of a lot and close to the lane which includes a dwelling unit and a parking accessory (this parking accessory can be on the inside of the laneway or outside. Sizing for the Laneway House can vary from about 550 sq ft to a maximum of 940 sq ft depending on the size of your lot. The general calculation for sizing is 16% of your total lot size + an additional 40 sq ft of storage.
In general, if you have a single family house with back lane and you live in Vancouver, there's a very good chance you'll be able to build a Laneway House. Though there are other requirements, one of the primary ones that may restrict someone from building a laneway house is that they need atleast 16' distance from the house to the Laneway, but if you design it correctly, most of the time you're able to make it work. If you'd like to find out if you lot qualifies, please feel free to contact me and I'd be happy to check into it and let you know!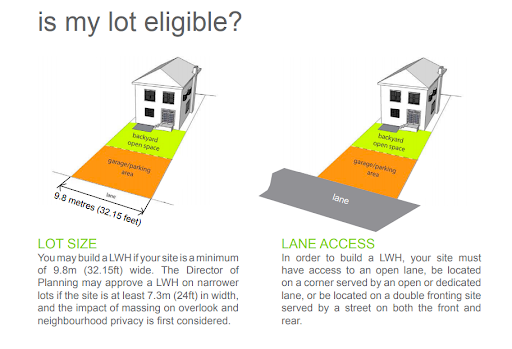 The most common reason I find clients are building laneway houses are for additional rental income. For the pricing of a Laneway House which can average from around $300,000, you would have a very difficult time purchasing anything within the lowermainland for that amount. Additionally, Laneway houses typically rent for much more as they don't have shared walls like an apartment and you have your own parking spot, private entry and patio.
To top this all off, it also significantly increases your lots resale value.
Additional reasons we're seeing people build laneway homes is due to aging parents who they'd like to have close, but not toooo close
children are getting older and want to have their own place but are having trouble affording an apartment in Vancouver.
Or, I've even had clients use it as a downsizing open as their kids our moved out and they don't need as much space. From there, they've also rented out their main house allowing for a ton of supplemental income!

Now, this is just the tip of the iceberg for Laneway Houses and if you'd like to find out more, please feel to contact me, or I've attached a comprehensive guild on Laneway houses in the description below.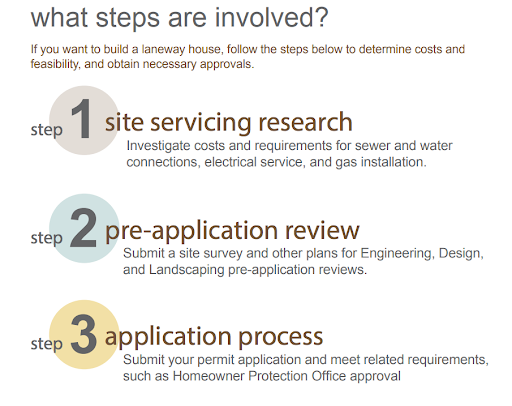 Thank you so much for joining me today, I hope you found this information regarding Laneway houses helpful! If you'd like to see more of these videos, please like, share and subscribe or if you had a specific question you'd like to see covered, please comment below. Once again, my name is Kenny Wong from PHW Homes Inc and Happy Building!
Here is a comprehensive guide on laneway housing:
https://vancouver.ca/files/cov/laneway-housing-howto-guide.pdf