Lower Mainland Laneway Houses
New Westminster | Coquitlam
Laneway House Builders In Your Community
PHW Homes maintains a high reputation for qualified and detailed laneway home building expertise in Vancouver and the Lower Mainland. With core values of trust, integrity and transparency, every project allows us to provide our clients with a laneway house that exceeds their vision.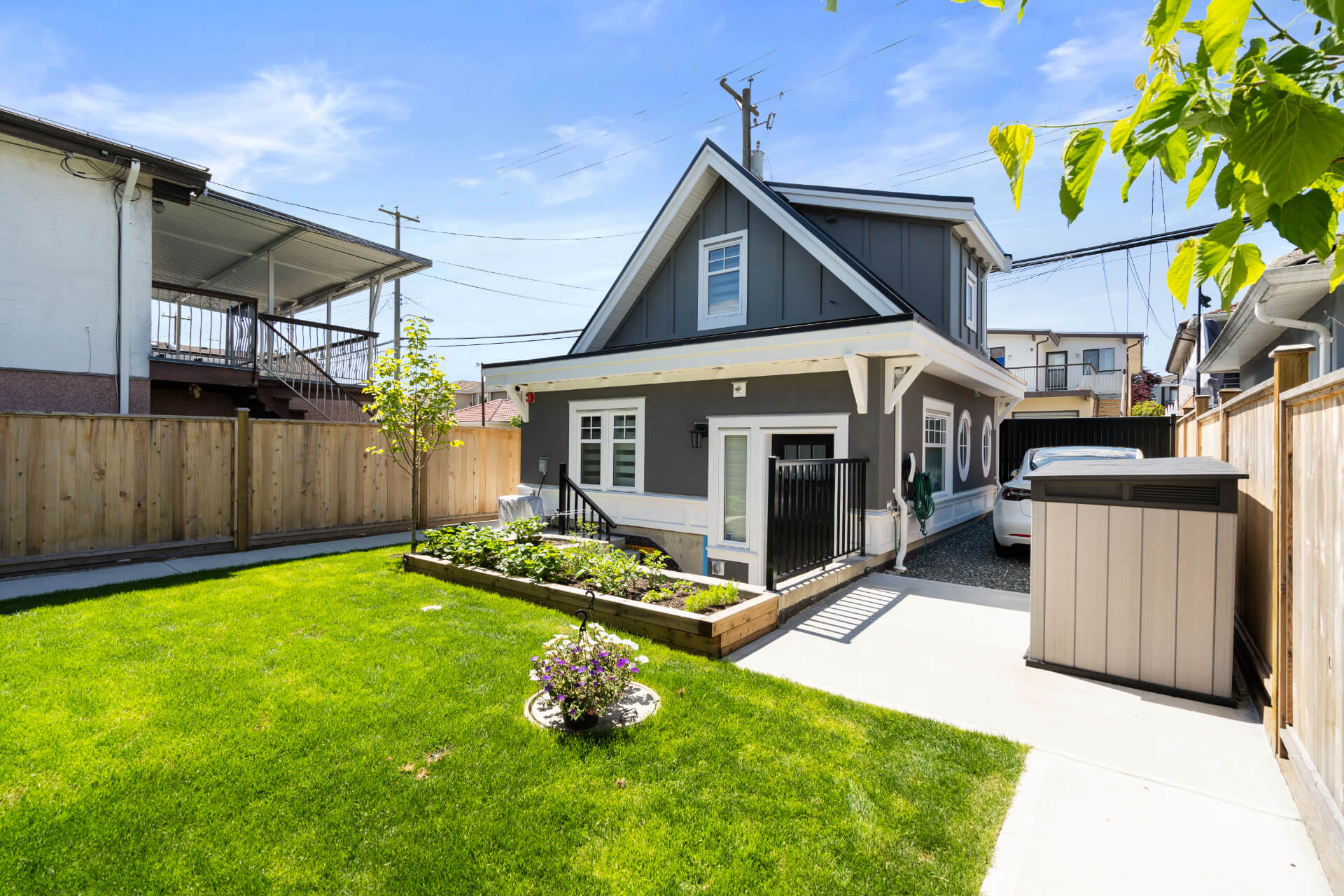 New Westminster Laneway Houses
New Westminster laneway houses continue to be a widely recognized and heavily-demanded form of housing
since becoming permitted in 2017
. The historic city presents great opportunities for laneway home builders to increase their property value and accept tenants.
New Westminster properties designated (RD) Residential – Detached or Semi-Detached or designed (RGO) Residential – Ground Oriented Infill Housing, are eligible for a laneway or carriage house, with the exception of the Queensborough neighbourhood. Properties must have rear laneway access and secondary parking.
The maximum size of a laneway home in New Westminster is 89 square metres (958 square feet) with a density of up to 11% of the site area. Main houses with less than a 0.50 Floor Space Ratio (FSR) may transfer up to 0.05 FSR to a laneway home for a maximum of 16% of the site area (or an equivalent of 0.16 FSR).
New Westminster laneway houses can be used for secondary residencies, including family or as rental units. They cannot be strata-titled, sold separately from the primary residence or used for short-term rentals such as bed and breakfasts.
The high density of Coquitlam's tight-knit neighbourhoods offer a perfect opportunity for the development of laneway houses on single family dwelling properties. With prior experience building in the area, trust us to diversify your property.
Coquitlam laneway houses are permitted on properties with single detached houses as small as 370 square metres. One parking space is required for the laneway home in addition to two for the primary residence.
The City of Coquitlam permits laneway houses to have a maximum floor area of 90 square metres or up to the total floor area for the lot, whichever is less. Exact land size definitions can be found in
Coquitlam's Housing Choice Summary
.
Coquitlam laneway houses can be used as a secondary residence for family or as a rental unit. These secondary residencies cannot be subdivided, stratified or used for short-term rentals such as AirBnBs and bed and breakfasts.
Featured Project
Fremlin Street Laneway Home
Nestled within a beautifully-kept backyard, this stunning laneway home evokes the best qualities of condo living, while offering the space of a two-bedroom townhouse.
Featured Project
Penticton Avenue Laneway Home
Space is everything in this elegantly modern laneway home. At 900 sqft, this spacious abode features a welcoming open-concept floor plan across two levels, with two bedrooms, two bathrooms, a den and full kitchen.
Design Build: Laneway House Building Process
The design build process assures more than just a well-constructed home. It allows for valuable education and open transparency throughout the entire building process, including:
Consultation, design and approval
Demolition, grading and foundation
Utilities
Framing and roofing
Interior rough-ins
Siding and exterior detailing
Interior detailing
Landscaping, and
Final inspection
Book A Free Consultation & Estimate
Book A Free Consultation & Estimate
Interested in building a laneway house in the Lower Mainland? Reach out to us today for a free consultation to get your build started. We'll handle the rest.